A short-benched Squirrels team dealt a demoralizing loss to the Hockey Donkeys on Saturday, scoring three third period goals en route to a 6-4 win.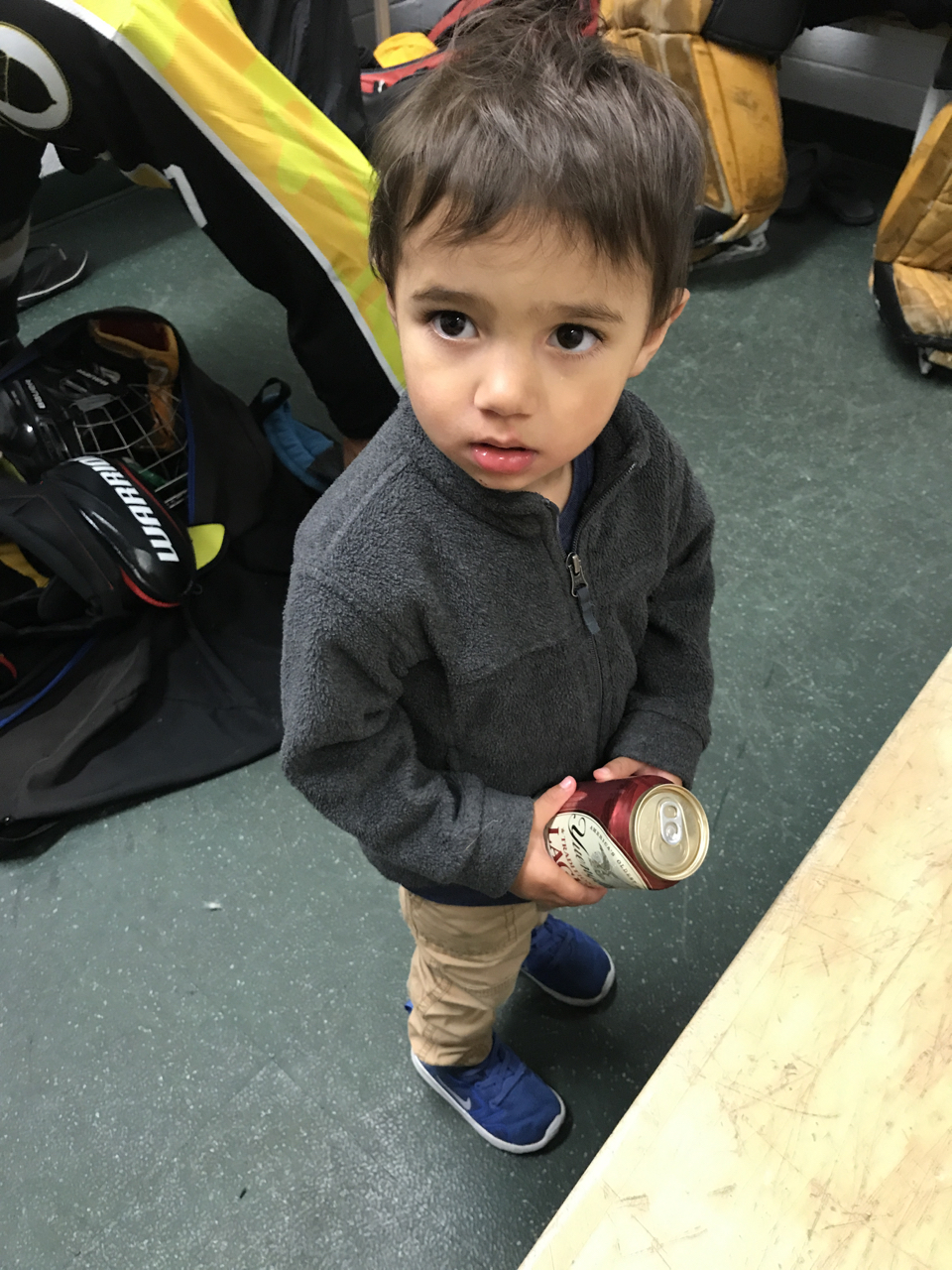 The Hockey Donkeys scored the first two goals, but Arie Stock got the scoring started for the Squirrels as he poked in a loose puck after his initial shot. The Hockey Donkeys, however, got one back for a 3-1 lead after the first period.
Neil Shah floated a shot up high to cut the lead to 3-2 but the Hockey Donkeys again got that one back.
Stock scored his second of the game midway through the second period on a breakaway, one of several chances he had in the game, but the Squirrels still trailed 4-3 going into the third period.
Vivek Pinto tied the game early in the second, before the Squirrels lost a player to a scuffle, giving them only two subs.
After Ben Sumner stupidly floating a clearing attempt up the middle of the ice, he then dove in front of the slap shot by the guy who intercepted it, which then sprang Pinto for an odd-man rush and the game-winning goal. Tony Richelsen dunked in an insurance goal only 27 seconds after that, and the Squirrels held on for the win.
 Game Details
 Scoring
Shots on Goal

| | | | | |
| --- | --- | --- | --- | --- |
| | 1 | 2 | 3 | Total |
| Screaming Squirrels | 1 | 2 | 3 | 6 |
| Hockey Donkeys Bronze 2B | 3 | 1 | 0 | 4 |

Screaming Squirrels 25
Hockey Donkeys Bronze 2B 26
 Scoring Summary
Period 1
Hockey Donkeys Bronze 2B – Taylor Hadley (JJ Velez) , 3:30
Hockey Donkeys Bronze 2B – Brian Smack (Taylor Hadley) , 9:05
Screaming Squirrels – Arie Stock (Benjamin Sumner, Robert Myers) , 10:48
Hockey Donkeys Bronze 2B – Joey Hockey (Emily Hockey) , 13:25
Period 2
Screaming Squirrels – Neil Shah (unassisted) , 3:37
Hockey Donkeys Bronze 2B – Andrew Kinsey (Emily Hockey, JJ Velez) , 4:52
Screaming Squirrels – Arie Stock (Benjamin Sumner) , 7:20
Period 3
Screaming Squirrels – Vivek Pinto (Arie Stock) , 4:16
Screaming Squirrels – Vivek Pinto (Benjamin Sumner) , 7:49
Screaming Squirrels – Anthony Richelsen (Arie Stock) , 8:16
Penalties
Period 1
(no penalties)
Period 2
Screaming Squirrels – Neil Shah (Tripping), 2 min , 7:20
Period 3
Screaming Squirrels – Robert Myers (Head Contact(Misconduct), 10 min , 6:03
Hockey Donkeys Bronze 2B – Ilya Nikolaev (Head Contact(Misconduct), 10 min , 6:03
Screaming Squirrels – Robert Myers (Cross Checking), 2 min , 6:03
Hockey Donkeys Bronze 2B – Ilya Nikolaev (Head Contact), 2 min , 6:03
Hockey Donkeys Bronze 2B – Ilya Nikolaev (Roughing), 2 min , 6:03
Screaming Squirrels – Robert Myers (Head Contact), 2 min , 6:03
Rosters
Screaming Squirrels
Hockey Donkeys Bronze 2B
Goalies
Players
Other facts
Referee
Jeff Baker, Keith RaygorScorekeeper
Chris Mccorkle