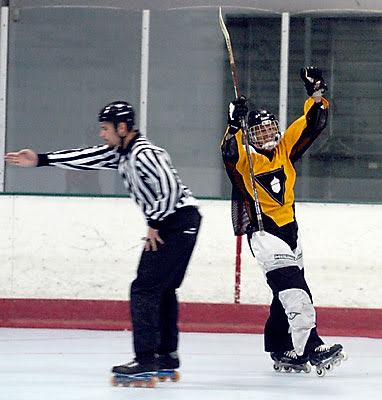 The Squirrels continued their dominance over the Chupacabras on Wednesday, winning 4-3 despite playing with only seven skaters. Desi Richelsen, Chi Pham and Rob Myers played defense, while Jeff Ford, Ed Bager, Ben Sumner and Chris Long split the offensive duties.
Six minutes into the game, the Chupacabras struck first, but Ford netted his 19th of the season and the first period ended with a 1-1 score.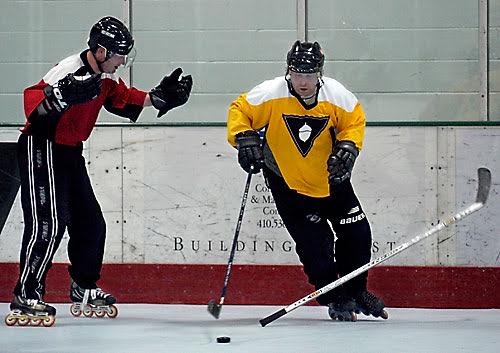 Less than two minutes into the second period, the Chupacabras regained the lead. Then Ford collected a centering pass from Sumner and scored his 20th. Myers gave the Squirrels the lead later in the period, and Bager whacked in a puck for the much-needed insurance goal on a power play with three minutes remaining. The Chupacabras scored with 22 seconds to go, but the Squirrels held on to win.
The Squirrels outshot the Chupacabras 29-18, including 17 in the second period. The Squirrels lead the all-time series with eight wins, one loss and one tie in three seasons.
The Squirrels played without Bob Sewell, Don Marks, Tony Richelsen, Kit Watson, Phil Van der Vossen, Matt Borlik, Jon Magi and Juan Canchasto. The Squirrels used a substitute goaltender.
The next game is Wednesday, July 19 at 8:30 p.m. against the Bullhawks.